Saturday, February 28, 2009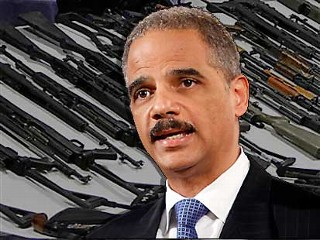 Maybe I was too quick to praise Obama's gun stance. AG Eric Holder says that the Administration will seek to reinstitute the 90's era Assault Weapons Ban. He is making an interesting justification by saying that one of the reasons is the increased frequency of Mexican Drug Cartels using these kinds of weapons in Mexico. He believes that they are getting them from US gun shops.

As I said in my comments on the previous gun related thread, I think that law abiding citizens have a liberty interest in being able to own and use firearms. If the government seeks to infringe upon this interest, there should be a compelling interest and it should be done in the most narrow way possible. Given that "assault weapons" are rarely used in crimes (they account for less than 1% of national homicides and in some states, less that .1%), I fail to see how a ban can be justified. I also see this as being a bad political move. Surprising to me, Pelosi isn't interested in passing a ban.
Read more...