Saturday, September 13, 2008
For those of you curious what it was like to be a Michigan fan in the Notre Dame student section today, I think this guy pretty much sums it up:



It poured. Not your standard rain, or even "wow it's raining hard" rain. We're talking "epic, puddles are forming in my hair, someone find that ark guy" rain. Which wouldn't have been as big of a deal if my team hadn't shit the bed.

Six turnovers. Two inside their own 15 yard line, two inside ND's 5 yard line, and another returned for a touchdown. And they let this guy beat them: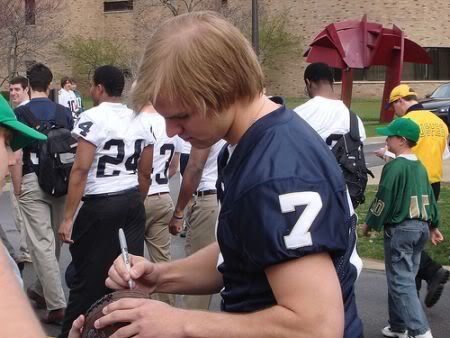 Could be worse though... USC just went up 35-3 on Ohio State...