Friday, October 09, 2009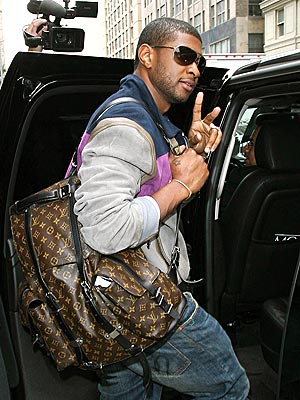 I just wanted to let everyone know that I will be away for a while. I was recently contacted by a woman from Benin with an offer that is difficult to refuse. Here it is:


CONGRATULATION!!!

Good day, how are you today? I am writing to inform you that I have paid the fee for your Draft. And I went to the bank to confirm if the draft has expired or getting near to expire and Mr. Ahmed Zafa the Director of the Bank told me that before the draft will get to your hand that it will expire.

So I told him to cash the $2,650,000.00 USD to cash payment to avoid losing this funds. However, all the necessary arrangement of delivering the $2,650,000.00 USD in cash was made with UNIVERSAL SECURITY COURIER COMPANY here in Benin Republic.

Mr. Ahmed Zafa the Director of the Bank here has to package the sum of $2,650,000.00 USD in cash for me. Then he also agreed to help me to register the Consignment with THE COURIER COMPANY. Infact I thank God very much for all the movement I made, every thing goes normally.

As for our agreement with the Courier Company they promised that your consignment will leave this Country on next week, But the Director of the COURIER COMPANY said that they need your contacts information's to enable them meet up with you immediately the Diplomat Agent arrives to your Country. Please write a letter of application to the given address below.

ATTN: Mr. Moses Nwachukwu
HIS DIRECT EMAIL: ( mnwachukwu@sify.com )
Please, Send them your contacts information to enable them locate you immediately they arrived in your country with your BOX. This is what they need from you.

1. YOUR FULL NAME
2. YOUR HOME ADDRESS.
3. YOUR CURRENT HOME TELEPHONE NUMBER.
4. YOUR CURRENT OFFICE TELEPHONE.
5. A COPY OF YOUR PICTURE

Please make sure you send this needed information to the Director General of Universal Security Courier Company Mr.Moses Nwachukwu with the address given to you.

Note. courier company doesn't know the contents of the Box. It was registered as a BOX containing Film Materials. They don't know it contains money. This is to avoid them delaying with the BOX. Don't let them know that is money that is in that Box.

Thanks and Remain Blessed.

Yours sister,
Ms. Mary Kitzman
There are really people that fall for this?